Luis Rojas: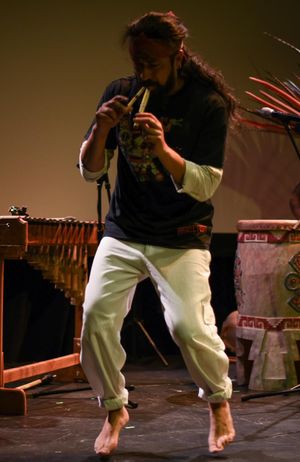 Luis Rojas is a multidisciplinary artist who has devoted himself to Spanish-language theatre in Toronto since 2008. Although largely involved as an actor, he has also served as a producer, light designer and set designer. He is the artistic director of Grupo Teatro Libre, founded in 2008. He has participated in international festivals like Les Fêtes internationals du theatre in Quebec and Panamerican Routes (Aluna Theatre) in Toronto. Since 2013, he has been the artistic director of Casa Maíz Cultural Centre, a multi-purpose Latin American centre that runs various projects and programs related to the arts, culture, and community. He also currently serves as co-director and artistic producer of the Día de los Muertos Collective, a not-for-profit organization dedicated to the celebration of the Day of the Dead in Toronto. He also attended OCAD University, majoring in Sculpture and Installation.
Guillermo López: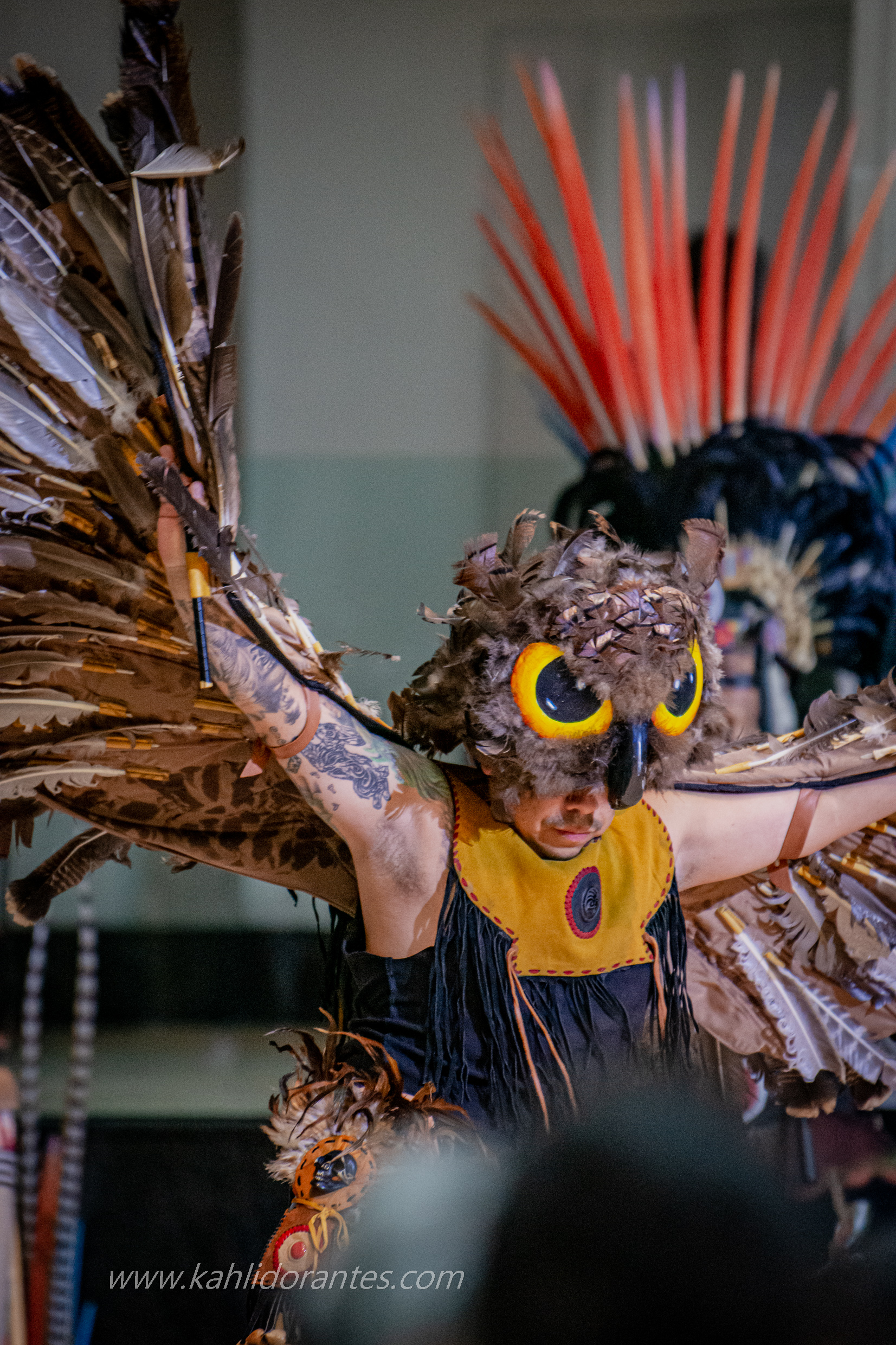 Born in Mexico City, Guillermo López began his career in music and dance at the age of 12. He started practicing Aztec dance at the age of 16, since which time he has extended his knowledge and experience as a leader of a Mexica drum community at the Zócalo of Mexico City, as well as at principal ceremonies such as Equinox and Solstice. He has had the chance to perform in Canada, Mexico, and the United States. He is currently a member of several music bands in Toronto, as well as serving as the principal drummer in the city's Aztec Dance Circle. Aside from traditional music, he has also learned to play an ancient Indigenous ball game, ulama, which requires passing a ball through a hoop by hitting it with your hip.

Alfonso Galicia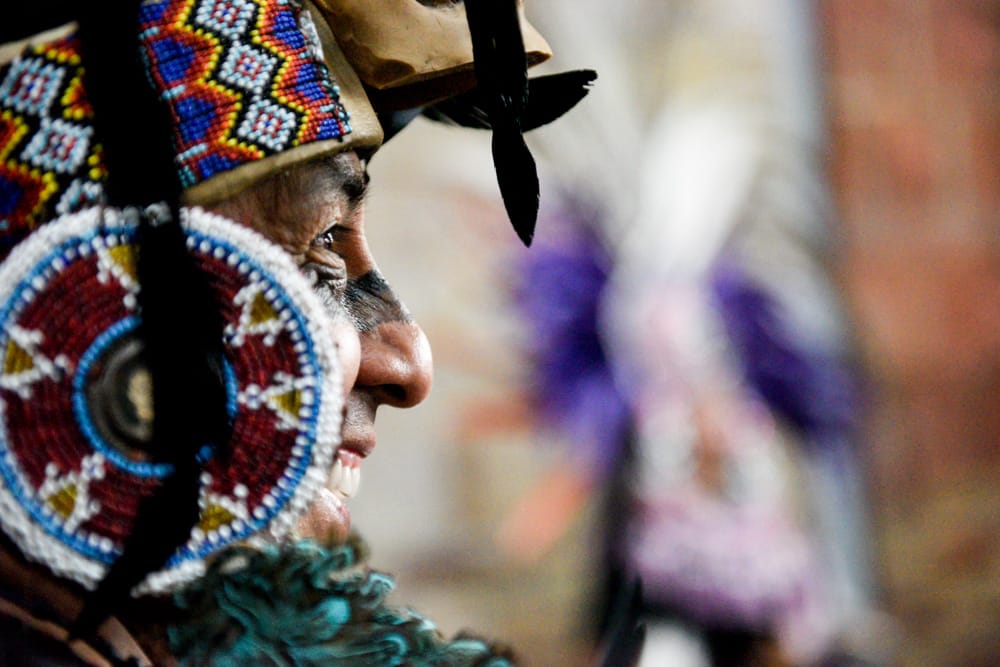 Alfonso Galicia was born in Tulyehualco, Mexico, in a Nahuatl-speaking community. He started working in the fields planting corn, beans, and amaranth as a child, and he learned customs and traditional practices through oral storytelling. Committed to staying connected to Mother Earth, he continued working in the fields even while in school. At age 21, he first came across the huēhuētl drum and Mexica dance while meeting with knowledge keepers—a moment that changed the course of his life. Since then, he had dedicated himself to learning and teaching all the variations of the Nahuatl language, oral history, poetry, temazcal (sweat lodge), Aztec dance, traditional medicines, and cosmovision. He has had the opportunity to teach and perform in Germany, Italy, Switzerland, the United States, Canada, Guatemala, and Cuba.
Jesus Mora: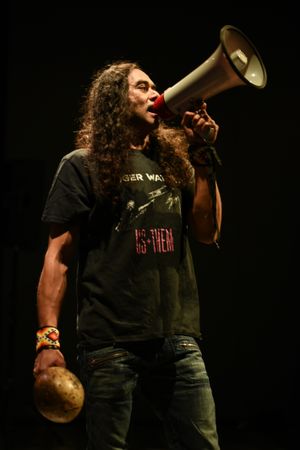 Jesús Mora, a multidisciplinary artist based in Toronto, was born in Mexico and moved to Canada in 1997 to study in the Drawing and Painting program at what was then called the Ontario College for Art. He began participating in theatre in his teenage years. Since 2005, he has formed part of the Mexica (Aztec) Dance group in Toronto, participating in Pow Wows, presentations, celebrations, ceremonies, and festivals in Mexico, Ontario, Quebec, and British Columbia. He has engaged with the Aztec Dance Circle as a dancer, drummer, and the conch (a pre-Hispanic instrument representing the element of wind).
Camilo Giraldo: 
Camilo Giraldo is a Toronto-based artist and musician born in Colombia. Specializing in pre-Columbian percussion, instrument-making, and installations, Camilo takes his inspiration from the relationship between art, music, technology, culture, and ancient teachings from around the world. He has participated in hundreds of events throughout North and South America, including the Kensington Market Winter Solstice, the Blue Skies Music Festival, the Mariposa Folk Festival, the Cultura World Music Festival, and many more.